In this blog you will learn how Proarc utilizes strong industry knowledge combined with industry specific templates to quickly deploy an effective engineering document management system. Our on-boarding consultants incorporate this deployment methodology, which we call the "Agile Accelerator Framework".
Software companies that serve the engineering and construction industry with Information Management solutions such as Engineering Document Management Systems (EDMS) have a varied reputation with respect to customer satisfaction of implementation and deployment projects. Projects tend to overrun and not deliver the desired outcome within a reasonable time. So, what does it take to have faster and more successful implementations of EDMS?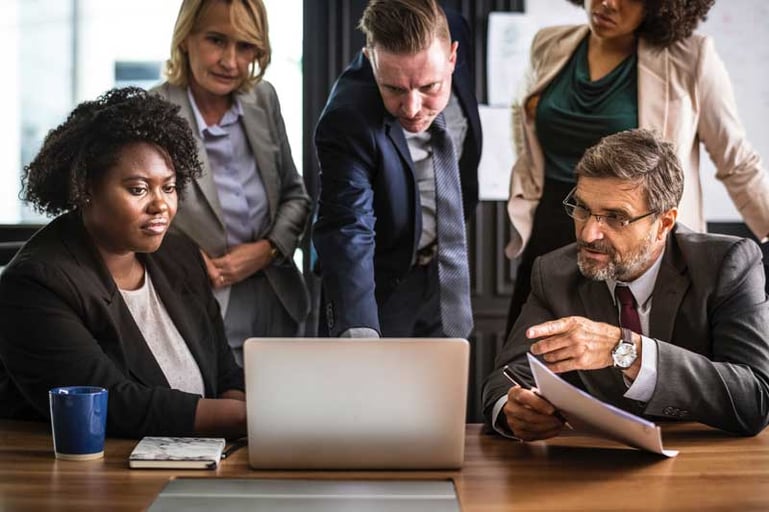 The approach of the professional services implementation team, together with the capabilities in the EDMS are key to project success and ultimately to achieving customers success. At Vela Software we have developed and refined the project methodology and product capabilities together with our clients over the last 25 years. This post offers some key insights and advice to companies that are considering implementing an EDMS.
The problem:
Projects spend considerable time up front to anticipate the need of users with an extensive analysis phase and requirements gathering. This leads to extended implementation and rollout time, often spending too much time on configurations and features that do not generate the expected value once the system is in use.
The opportunity:
Apply an agile approach to implementation and rollout. Deploy using a proven core configuration, start using it, then quickly adapt and adjust based on real user experience in close partnership with the implementation team.
The benefits:

The accelerator framework consists of five key components
1. Deep industry and domain knowledge
Industry specific solutions starts with industry specific knowledge. We have worked with construction and engineering companies in multiple industries. Our consultants specialize in addressing Engineering Information challenges through the deployment of engineering document management system (EDMS). Deep industry and domain knowledge allows us to spend less time on figuring out what is important and what works and more time on ensuring user adoption.
2. Industry specific templates and setups
Through our experience and industry expertise we have developed a range of industry specific templates, which contain the key processes and requirements out of the box, allowing our customers to get started quickly. This allows the dialogue around requirements to shift from "what do you need" to "we would advise you to use this, because of "this and that" - could that work for you?"
The templates and configurations address topics such as coding and numbering structures, workflows, correspondence, comment handling, reports access control and data protection as well as integrations.
3. Multiple infrastructure deployment options
Companies have different infrastructure requirements for reasons such as geographic locations, performance requirements, security policies and other organizational and strategic factors. With Proarc customers can choose different infrastructure deployment models based on their requirements. You can choose to deploy as an on-premise solution or an online cloud SaaS solution.
On-premise customers can also choose between different options to support global use. The advantages of these infrastructure options allow our consultants great agility to decide on the best "Install" stage option. In some cases, it might be beneficial to deploy a hybrid configuration using both on-premise and cloud in combination.
4. A configurable and adaptable product
Many EDMS solutions out there either come as standard solutions with little options for configurations, or it comes as a platform where most of the functionality must be configured – often by a highly skilled consultant – not by the customer itself.
Proarc on the other hand is built to easily adapt and configure to new industry standards or company standards, without extensive use of consultants and developers. Through easy to use self-service functionality the customers can adapt the solution continuously, meaning the product and company will evolve together.
5. The right training at the right time
Some people would argue that a great user design removes the need for training. It certainly helps, but what really removes the need for training is to keep doing things the way you have always done it. By applying the Agile Accelerator Framework, companies can use predefined industry templates with minimal adjustments. This likely means a change in how things are done. Regardless of how smart and effective the new ways of working are, it requires training, because it is a new way of working. Our experience has shown that shorter but more frequent training sessions have the best effect. During implementation the training should have a strong focus on the "why" for the end users. As employees start using the solution the training should
Be made based on the areas of the solution identified through usage and
Focus more on how to optimize the processes and use the solution in the smartest way possible.
Our experience with this framework and methodology is that companies can reduce deployment times significantly compared to a traditional EDMS installation. At the same time, user adoption and satisfaction will increase when you base training on actual usage. By spending less time up front on specification and analysis and instead get started quickly and adapt based on real usage, companies shorten time to value.
If you'd like to learn more about Proarc, simply hit the following button to schedule a consultation…
You can of course call us or contact us through the website, where we'd welcome the opportunity to answer any questions you may have on this post.