When looking to change or adopt an electronic document management system (EDMS), there are a variety of factors to consider, including time. How long will it take to start using a modern, cloud-based EDMS for your future projects?
There are several variables to consider, but most are all dependent on, to what extent, you will be migrating documents, data, and processes from your old electronic document system.
Generally speaking, there are four phases of EDMS implementation.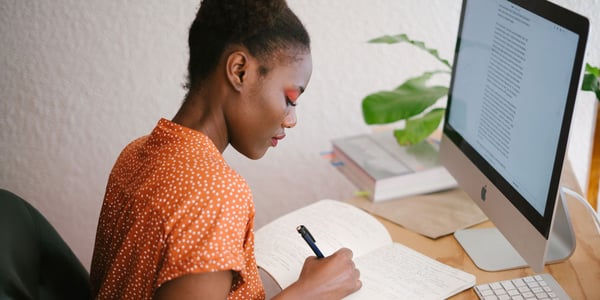 4 Implementation Phases for a New Electronic Document System
Phase 1 – The Buying Process:
How long this step takes is wholly dependent on your team's discernment and approval process.
Your company will need to do lots of research to ensure you purchase a software solution that's the best fit for your entire team, your clients, as well as your subcontractors. You'll also need to keep in mind that the solution you choose today should also be your solution for your future.
Never settle for an EDMS that isn't capable of growing and expanding with your business!
Once you've done your research and your team has completed a product demo, the timing is quick! A highly efficient software company should only take a couple of days to get your contract finalized and your next steps identified.
Phase 2 – Core Installation:
Each EDMS developer will have "best practices" for easy implementation. While most documentation management software is made to handle a variety of projects, it will likely take two-to-three weeks for the initial setup and configuration to be completed.
Remember that not all companies and projects are the same.
The best EDMS solution—regardless of how simple it is—requires specific configurations to enable optimal and efficient control of your documents and drawings.
Phase 3 – Preferences:
Your team is likely used to working in a certain way. Because of this, your new software company should be able to set up the EDMS to carry the specific layouts, naming conventions (for meta-data and coding purposes), templates, and workflow you and your team are familiar with or are requirements of your project.
How long this takes is based on your configuration needs and ideal workflows. In this phase, customization is key to your success!
Never settle for a company that's not able to personalize your EDMS to your company's specifications.
Remember, to get the most ROI, you need a software that is configurable enough to adapt to your needs, not the other way around.
Phase 4 – Migration:
You may be asking, "What about all the document revisions, data, and drawings that already exist in my old system?"
This can be a major barrier to adopting new software, so it's important that you evaluate the capabilities and support features for any EDMS you are considering! The right software company should be able to help you navigate the minefield of obstacles and recommend the best way to migrate your data and documents from your previous document system into your new EDMS.
Similar to phase 3, the timing of migration is also contingent on your team's needs.
Plan accordingly by asking questions like, "How much data needs to be migrated?" To what extent do I want the old assimilated with the new?" "How much quality and accessibility will I lose in the process?"
As you can see, it's critical that you work with a software company that knows how to recommend and work through a timeline for EDMS implementation that's specific to your team's needs and positions you to be successful for your next project or milestone.
Implement an EDMS with Confidence and Ease
So, once you identify the best EDMS solution and you're ready to move forward, what's the next step? Well, you ought to be assigned a support team to help you throughout the implementation and onboarding process.
The experts behind Proarc understand that moving too quickly on a complex solution can lead to overwhelming and potentially costly consequences. But they also know how to present customized and timely solutions for your work that put you on a roadmap to ensure success - no matter the timeline, complexity, or scope of your solution needs.
To discover how quickly Proarc can become your new, modern, cloud-based EDMS, reach out to a member of our sales team for an initial discussion.