It is 2018, yet the age-old challenge of addressing the control and management of Engineering Documents persists. At Vela Software Norway AS, we have 30 years of experience enabling our clients to collaborate with complete confidence using the ProArc EDMS solution.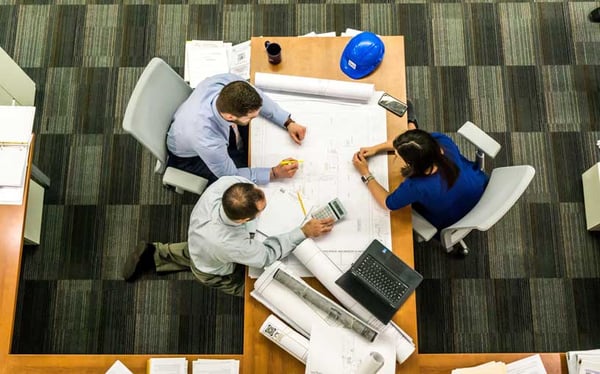 Our clients work in many industries, some covering construction capital projects of new or revamping of existing facilities and in other cases, our clients are working with documentation to enable safe asset operations.
While serving our customers over the past three decades, we see the following trends involving engineering documents:
1. Quality requirements for information are getting stricter
2. Volume and variety of information has grown significantly
3. Supply chain collaboration is increasingly fluid with partners dispersed globally
Now, consider these trends against a user expectation that is off the charts, based on Smart Phone service performance and usability. Also, the complexity of technical documentation, number of engineering documents involved in a major project, and security requirements create potential technology adoption challenges for any vendor tasked with control in a changing and dynamic environment.
In this article, Vela Software is introducing a Cloud hosted solution that will meet this challenge and offer a SaaS EDMS that can be adopted quickly and economically. ProArc Online offers capabilities to address what Vela Software believe are the seven Essential Steps of Control required by users of an Engineering Document Management Software solution.

Organize: documentation coding and metadata to industry or client standards
Plan: documentation deliveries, milestones, due dates with responsibilities for projects
Execute: unified review and approval processes, adaptable to specific client demands
Collaborate: less email and more control with external users
Track: progress and performance using visual analytics
Deliver: package content sent easily to your client on schedule
Audit: be ready with who sent what to whom and when
This webinar explains the problems that exist today, and the motivation for our company to launch the new Cloud Hosted Software as a Service "ProArc Online." Our presenters will demonstrate "live" the industry's leading solution built for the Asset Information Lifecycle of large-scale capital projects in the Construction industry.
Webinar Recording now available!
Originally broadcast live on Thursday, May 24th @ 1 PM local time Oslo Norway (GMT +1).
Click this link to access a recording of the webinar here once it becomes available, simply enter your details in the landing page and you will be mailed a video link to watch at your convenience.