Every project has a lifecycle. From start to finish, mega projects are composed of complex operations executed by hundreds, if not thousands of individuals. Aligning effort, time and coordination across the entire lifecycle of a project depend on a key factor: Control. As such, Proarc developed a model comprised of seven essential steps to help you gain control on your next project.
These steps include organization, planning, execution, collaboration, tracking, delivering, and auditing. Each of these steps holds its own importance and are vital to a project's overall success. The third step in this series is project execution. Within this step is the core of the project itself because of the element of control that is housed in a project's execution.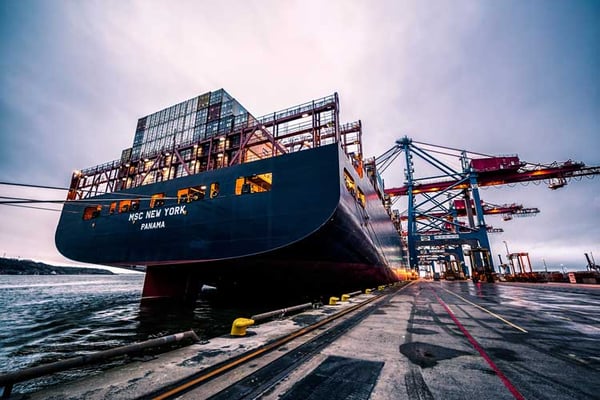 In the execution of a project, two main challenges are presented: documentation quality and process efficiency. It's obvious to state that quality is important within any project execution; however, simply understanding the importance of quality doesn't ensure its delivery. Throughout the execution, quality must constantly be at the forefront.
Otherwise, a project runs the risk of producing mediocre results. What creates an even more complicated balancing act is efficiency. While quality can't be sacrificed, project managers must also consider the efficiency of a project in order to maintain cost effectiveness. These two challenges work in tandem and must be equally considered for a project's overall success.
Quality Control
When working on any kind of project, organization and planning set the project up for successful execution. But it's during execution that all the work of organization and planning must be fully realized. The processes established must be followed through, with all the necessary reviews and approvals.
In order to ensure this happens, these processes must be defined and followed throughout the duration of the project's execution. When the quality of a project suffers, the project manager and owner/ operator are needlessly exposed to risk, and the entire project is in danger of not succeeding.
Without quality control, errors are more likely to occur. To mitigate this risk, it's important to standardize the quality control process steps when managing your technical information and documentation. Steps to ensure quality is especially important in engineering deliveries, where errors directly impact the execution of tasks. Quality throughout the engineering phase reduces unnecessary review cycles, lowers cost and shortens lead times.
Efficiency
Efficiency in any project is just as important as quality. When executing a process, effectiveness must be considered, meaning that project roles must be defined, as well as the steps involved in each process. This will help in executing each task in a timely manner.
Planning can aid this as well, but in the actual execution, project managers must know how and when to execute the steps put in place during the planning stage. When efficiency is lacking in a project, unnecessary costs occur, leading to an overall lack of success. Furthermore, if efficiency isn't prioritized, human error comes into play, which will directly affect the quality of the project.
Efficiency is realized by helping the project members execute their tasks and responsibilities efficiently by addressing the following factors:
Ensuring the tasks at hand is clearly identified (what to do)
Knowledge of the steps involved to complete the task (how to do it)
Making it easy to complete the task
Proarc helps companies achieve efficiency through a user-friendly solution that engineers and project members love. For example, here are a few key features:
Task inbox with proactive notifications so that all project members know what to do and when it is due.
Integrated comment handling functionality, which makes it easy to add, edit and manage comments.
Smart Document Management features such as revision and version control, check-in/out, advanced search and navigation and much more.
Project Execution with Quality and Efficiency
In order to succeed in execution, project managers must ensure documents have gone through the correct processes and reviews. This will help ensure quality, but also compliance with client needs. When processes are streamlined and reviews are standardized with automated workflows, manual inputs are reduced - resulting in less risk of error.
So, why does the equation of quality + efficiency matter? When risk is decreased and ultimately eliminated through improved efficiency, project managers can proceed with confidence that the quality meets or exceeds the standard.
It's through confidence that true quality is achieved. When you can trust your documentation and processes, the execution steps are more likely to deliver quality work (and, deliver it more efficiently). With the correct tools in place, project managers know what to do, how to do it, and when it needs to be done, giving them the confidence to focus on quality and timeliness.
Proarc EDMS was developed and is maintained by engineering and construction industry experts. They understand the obstacles, risks, and rigorous demands that engineers, owner/operators, and contractors encounter every day.
Proarc allows companies to define and standardize advanced workflows so that all technical documentation goes through the right review and approval processes before being distributed to clients. Their insight and experience enable them to create documentation processes and workflows that consistently yield quality results for their users. With Proarc, you can manage the most complex projects with the efficiency, quality, and confidence you need to successfully execute on time and on budget.