In a recent post, we shared an article defining our view of EDMS revealing why it should be important to people and organizations that need more than the minimum feature set of a classical implementation of a DMS.
Namely, a software system that is used to track, manage and store documents with a key outcome to reduce the amount of paper in circulation through the move to digital.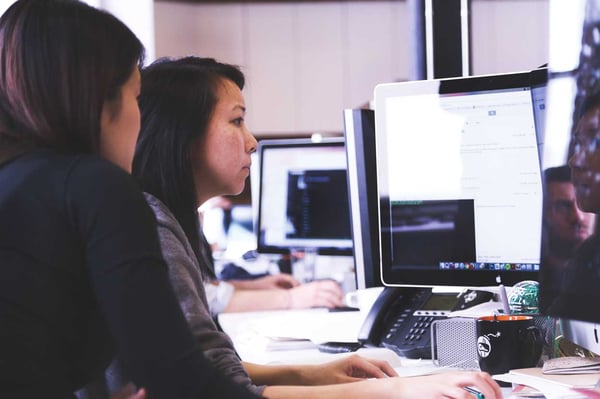 Most tools keep a record of the various versions created and modified by different users with basic history tracking, but do they manage the process or prevent the proliferation of duplicate copies or data overwrites.
Why is Sharepoint not the Answer to EDMS?
SharePoint document control can be an excellent component of an organizations desktop platform, assuming you have the budget to pay for an IT development team. Although SharePoint contains some basic document management features out of the box, it is really presented as a developer toolkit that might be built and configured.
Some General Strengths:
Out of the box entry point solution for Document Management
Simple integration with other systems, e.g., via Web parts
Portal and collaboration features
Simplicity for areas of the organization that do not work with engineering and construction documentation so are happy with SharePoint simplicity for their needs
Some General Weaknesses:
Information silos may occur if department or teams create their own SharePoint Servers/Sites
Only one file for each document, no documents without files, versioning and variant limitations, etc.
Limitations in folder and document structures
Administration of access control and permissions
For situations where more advanced document management features are required, a company will need to decide if a custom environment with excessive support costs is worth the investment. In addition, watch out for costly technology migrations in the future, when Microsoft decides to end of life certain plug-ins that you are using!
A further challenge for many base level document management systems is that business logic, i.e. rules or procedures, are often held as simple word document instructions as opposed a more advanced EDMS implementation that would build and enforce policies as a part of the operation of the environment at the User level to avoid non-conformance.
"Document Management Policies are also necessary to avoid stand alone solutions within the company (information silos) and to be sure that the information is handled in a unified and coherent manner."
What Does An Engineering Document Management Software Do Better than SharePoint?
Market leading EDMS solutions will typically offer more comprehensive Document Management and Control capabilities that extend beyond the capabilities of Microsoft SharePoint.
In some cases, the EDMS might be used as a stand alone solution or even integrated with SharePoint to implement a solution with required features and easy-to-use document management functionality for most needs.
EDMS integrated with SharePoint, Will Offer the Following Enhancements:
Advanced Document Management Solution with built in flexibility
A complete solution for Document Management
Best practices implantation available with business rules
The Reason for the SharePoint Integration Is:
To make EDMS functionality available as a part of the SharePoint environment, for a more advanced and complete Document Management Solution than standard SharePoint can offer.
To maintain excellent collaboration functionality across the enterprise using features in SharePoint not commonly supported, available or already deployed.
Essential for situations where an organization has made customizations in SharePoint that works well for some specific aspects of engineering and construction, so it makes sense to continue to use it.
Why You Need Proarc EDMS?
Currently, SharePoint document control does not include some of the main features for advanced Document Management, so we want to share a short summary of why Proarc EDMS should be used instead of, or in addition to Microsoft SharePoint.
Proarc EDMS is built for on-premise or cloud infrastructure support of the engineering and construction processes with their strict requirements for data and information mgmt. (coding and numbering manuals, tag data and other metadata), revision control, project execution for review and approvals, and client deliveries).
In Proarc documents can easily be organized based on the client's needs and requirements, including features like:
Document Structure
Advanced types of virtual folders
Predefined queries as folders
Documents can be related based on relations and meta items across "libraries."
Documents can be related to each other and managed as a group, e.g., when sending on workflow
Document profiles, with a link to related information like files, related documents, and other relevant information.
Case management
References to paper-based documents and other off-line content
File Handling
Advanced revision management
Several files on one document, main document, attachments, variants, etc. can be handled as one logical document.
Compound documents, i.e., documents linked to each other like CAD files
Data/Document Management
Strong support for handling data and information such as coding and numbering manuals, tag data and other metadata in addition to files and documents
Mass update of documents and related information, with validation
Bulk import of metadata and files, including validation
Bulk export of metadata and files
Automatic document conversion based on rules and triggers
Advanced metadata merge based on document templates
Advanced mail import features
Modules for scanning and OCR
Document Control/Archiving personnel (classification, retention, etc)
Complete logging of all changes
Document Distribution (engineering process support through workflow and task mgmt.. process)
Predefined workflow templates such as (DIC - Disciplinary Check, IDC - Inter-Disciplinary Check, ICR - Issued for Client Review, IFC - Issued for Construction and more)
Distribution of "document packages/document sets."
Automatic distribution of documents and workflow creation based on events
Complete logging of distribution history
Predefined routing via recipient matrixes
Access Control & Logging
Access control based on metadata values (high flexibility, less administration)
Extended logging of user actions (audit trail)
Easily accessible log information
More information about the Proarc EMDS portfolio is available at www.ProarcEDMS.com